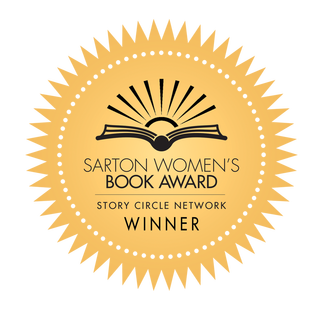 ​Upside Down in a Laura Ingalls Town
is the recipient of the
Sarton Women's Literary Award

Available in fourteen countries
in Digital and Paperback!
(Scroll down for FREE excerpt.)

Buy it now on Amazon, Baker & Taylor Blio, Inktera, Kobo, Smashwords, Nook, Scribd!

Reviews:

Publisher's Weekly:
"Brooke's voice feels authentic as she struggles to reconnect with her fractured family, and Manning's historical research shows...an entertaining novel with realistic characters readers should find it easy to invest in."

Story Circle Book Reviews:
"An eye-opening story for people who think their life is tough and for people who need to appreciate
what is right in their lives."

YA Books Central:
"Nice twists...good detail..."

Author of The Gifts of Pelican Isle:
"[A] coming-of-age story with equal parts
humor, angst, grit and charm."

More Happy Readers:
"Upside Down in a Laura Ingalls Town is pure joy!"

"Manning makes us ponder the question,
'Is the present really better than the past?'"

"I stayed up late two nights to finish it..."

"The perfect coming-of-age story no matter what your age."

"A wonderful journey back in time!"

"This is my favorite read this summer!"

"Readers of all ages will take away more
than a history lesson..."

"Great job, Leslie Tall Manning, in bringing your characters to life in a story about family, coming together in loss, and a teenager finding her way through a difficult time in life."

"I highly recommend it for learning about North Carolina in the 1860s--great complement to a history lesson or addition for historical literature in a middle school ELA curriculum."


Check out this Prezi of Upside Down in a Laura Ingalls Town:
prezi.com/76u9ziyrsukh/upside-down-in-a-laura-ingalls-town/​

Enjoy this free excerpt:


​'Tis the gift to be simple,
'Tis the gift to be free,
'Tis the gift to come down where we ought to be,
And when we find ourselves in the place just right,
It will be in the valley of love and delight.
When true simplicity is gained,
To bow and to bend, we will not be ashamed
To turn, turn, will be our delight,
'Til by turning, turning, we come 'round right.

Where We Ought to Be
--By Shaker Elder Joseph Brackett, Jr., 1848


CHAPTER ONE

I stumbled onto the porch, trying to suppress the giggles as I reached my house key toward the lock. The truck inched away from the curb behind me, and I turned to wave, even though I couldn't remember at that moment if it was one of Libby's brothers or some other guy. I swung my keys up high like little metal flags, and then they were suddenly soaring through the air and landing with a thud in the planter, where spring tulips were just starting to bloom.

"Shit."

As I bent over to dig out my keys, the front door opened.

Rebecca Lynn stood there in her pink nightgown, her hair flat on one side like she'd ironed it. This made me laugh, picturing my ten-year-old sister ironing her hair. That weed Libby's friend shared with me made even the most stupid things seem funny.

My sister held the storm door open as I managed to recover the dirt-covered keys and step into the hallway. The house was dark except for the staircase.

"Dad's asleep," she said, shutting both doors and locking them behind me. "Gross, Brooke, you smell like Grandpa."

I wasn't sure what she was referring to—the smell of smoke or booze.

"Shut up," I told her. "You aren't my mother."

She gasped. "You shouldn't say things like that. I'm telling Daddy."

"You're smelling badly?"

"I said, I'm telling Dad."

"Yes, you are smelling bad."

"Stop it," she said, putting her hands on her hips like a grownup.

"Stop it."

"I'm serious."

"I'm serious."

"I hate you," she said. "You are the worst big sister in the whole entire universe."

She turned, hiked up her nightgown like an angry Cinderella, and marched up the steps two at a time.

If I was lucky, I'd make it up one at a time.

************************

Someone had found a large rock and was banging it against my head.

"Brooke," my dad's heated voice said from the other side of my door. "I want to see you. Pronto."

I clicked the button on my cell phone: eight a.m. On a Saturday. Crimony. I crawled out of bed and realized I'd slept in my clothes. I kicked off my heels, then put on my bathrobe and opened the door a crack.

"Morning, Dad," I said, offering a fuzzy-toothed smile and pushing my pink and black bangs from my sticky forehead. I thought for sure my head had split open the night before and half of it was left behind at the party.

"Oh, Brooke." Dad shook his head sadly. He stared at the hoop in my eyebrow. He was always staring at it. Like it was a pimple he wanted to pop but didn't have the nerve. "Come downstairs for breakfast. I have an appointment this morning, and I need you to watch your sister. And take a shower first. You smell like your grandfather."

I struggled through all of it: taking off my clothes; turning on the water; stopping the soap from slipping away from me; squeezing the bottle of shampoo. It was all I could do not to curl up in a little ball under the hot spray on the bathtub floor.

Presentable enough in jeans and a Life is Good T-shirt, I went down to the kitchen. Dad and Rebecca Lynn were eating pancakes at the table. Just seeing the syrup threw my gag reflex into overdrive.

"Sit down and eat," Dad said.

"Not hungry."

"I didn't ask if you were hungry. There are people on this planet who have nothing to eat this morning. Pretend you appreciate what you have."

I sat as he put a pancake on my plate, and then plunked the syrup bottle next to my orange juice glass. As I stuck a piece of soggy pancake in my mouth, he started in.

"I checked on you around midnight. You weren't home yet."

"Yes, I was. I was hanging out in the garage. I fell asleep out there. On the futon."

He held up a finger. "Strike one."

I was smart enough not to respond.

"Another lie and I will take away your car keys for the remainder of spring semester."

I had reason to be skeptical. Dad never followed through on any punishment he threatened me with. He interrogated me the only way he knew how: quietly and methodically, his voice super soft, like a priest in a confessional.

"Where was the party?" he asked.

"In Greenville."

His eyes grew large. "That's forty-five minutes away. You're too young to go that far for a party."

"Hell-O…sixteen. Besides, I can't help where the party was."

"How much did you drink?"

"Two cups of punch."

"What was in it?"

"Not sure. Something sweet."

"Was Libby with you?"

"Yes."

"How many people were at the party?"

"About a hundred."

"She's lying, Daddy," Rebecca Lynn said. "Parties don't have that many people."

Tool.

"She's right," I said. "It was more like a hundred and fifty."

"Were the parents there?"

"Uh, no," I said, laughing. It was a frat party. A college party. Sans chaperones.

"What's so funny?" Dad asked.

I took a chug of OJ. "Nothing."

"Who drove you home?"

"A friend of Lib's." I think. "A really nice boy."

The word "boy" was a stretch, since he was probably more like nineteen, and I couldn't remember his face, let alone whether he was especially nice or not.

"What time did you get in?"

I didn't know so I shrugged.

Rebecca Lynn said, "Two-fifteen. I saw it on the microwave."

"You broke curfew, Brooke," Dad said.

"Whoops. My bad."

"And you're too young to drink. Especially hard liquor."

"You drank when you were sixteen," I reminded him.

"I tasted beer with my father, who brewed it for a living. Not the same thing."

I smashed my pancake into a wet, syrupy mound. "So, what's my punishment?"

"Keys…for a week."

This didn't matter to me. Libby could drive me to school, and there weren't any good parties coming up. Dad wasn't very creative when it came to sentencing. Though I had to give him credit for trying.

Now, he reached across the table and placed his hand on top of mine.

"Brookie…I think your mother would be proud if you could grow into the woman she always dreamed you'd be. And that doesn't include getting wasted or taking rides from strangers. Your mother wanted you to be the best person possible. Do you understand?"

I nodded and sat at the table picking at my food until Dad left for his appointment. Rebecca Lynn decided to crank up her Miley Cyrus CD, and if I hadn't had an awesome pair of earbuds to block out the noise, I would have clocked her upside the head.

************************

Libby drove to school since my keys were locked away in Dad's office desk. Her truck was old and bumpy, a hand-me-down, and made my handwriting go haywire.

"What are you working on?" she asked.

"That history essay on Civil War crap. It's due today."

"Ms. Bernard wants everything done on the computer. Times New Roman, twelve-point font, double-spaced. And you had two days to do it."

"Didn't have time."

"Didn't make time."

Libby was our school's popular party girl, but she still got awesome grades.

"You're just lucky to be born smart," I told her.

"Don't be a douche. You wouldn't have gotten into this school if you weren't smart. You just don't try."

"Wow, if you didn't wear a bra, I'd swear you were my dad."

"Brooke, you are way smarter than me. It doesn't take a brain surgeon to manage their time. I do my homework in study hall. On Saturdays, while my brothers are at their boring basketball games, I reread whatever chapters we did in class, and I review my notes on Sunday nights before bed. I manage my time. And I don't complain about it. It's school. Big freaking deal. There are worse things I could be doing, like making biscuits at Bojangles, or writing in the dirt with a stick. You're just being a martyr. M-A-R-T-Y-R. It's one of our vocab words this week. Look it up."

CHAPTER TWO

Dad put the bucket of previously jailed chicken and the environmentally unfriendly Styrofoam bowl of mashed potatoes on the table. I poured three glasses of milk and Rebecca Lynn grabbed the paper napkins.

"It's nice to have all of us around the dinner table for a change," Dad said.

He was talking about me. That if he hadn't asked in advance for a family dinner, hadn't grounded me, or at least thought in his own mind he'd grounded me, I would have taken a paper plate of chicken up to my room and eaten at my computer while pretending to do my homework.

"I want us to take a road trip," Dad said as he handed me the bucket. I grabbed an extra crispy leg and passed the bucket to my sister. "The three of us."

"Where are we going, Daddy?" Rebecca Lynn asked in her nauseating baby voice.

She'd started using that voice around the same time Mom got sick. Dad said to let her do it, that she would grow out of it, so I never said anything. But it still made me grind my teeth.

"To Charlotte," Dad said. "All day Saturday."

Charlotte was a long, boring, five-hour drive from New Bern. I'd have to miss getting my specialicious red nail polish at my monthly pedicure.

"What for?" Rebecca Lynn asked.

"An interview."

"With who?" I asked.

"Whom."

My dad worked as an engineer for a local phosphate company. I couldn't imagine with whom he'd have an interview, especially so far away. And on a weekend. My freaking weekend.

Dad dropped his extra crispy thigh onto his plate, and I noticed he'd barely taken a nibble. My dad loved his bucket of chicken. It was his weekly carbo splurge. But now he was staring at that thigh like it was a chunk of phosphate. He wiped a napkin across his mouth, even though there wasn't any grease there.

"We have…an opportunity. Maybe. If we're lucky."

"Are we moving out there?" I asked, my stomach dropping. "To Charlotte?"

I pictured being dragged away from my neighborhood where I had known most kids since kindergarten. Away from the river, the Atlantic Ocean, my school. Charlotte was The City. With tall bank buildings and freeways infested by gobs of people, moving around like a bunch of hyperactive ants.

It was my turn to put on the baby voice. "Dad?"

"We have an opportunity as a family to be part of a television reality show."

"What's a reality show?" Rebecca Lynn asked.

Flashes of Big Brother, Real Housewives of Orange County, and Survivor crashed into one another in my head.

"A reality show," Dad explained to my sister, "is a show where the participants are filmed doing everyday things."

"There'd be cameras in our house?" I asked.

I thought of my messy bedroom, the acne meds on the bathroom counter, the gazillion stuffed animals covering nearly every inch of space…

"I don't know all the details yet," Dad said.

"Then why are we going all the way out to Charlotte?"

"It's only for an interview."

"Thanks for asking us first, Dad."

"I want to be on television," Rebecca Lynn chirped.

I shot her a nasty look and she shoved a chicken leg into her mouth.

"It's not a big deal," Dad said. "I saw the ad in the Observer and thought we'd be good candidates."

"Why?" I asked.

"They're looking for hardworking, honest families. I sent them a letter. And they responded."

I fingered the hoop in my eyebrow. "What did your letter say?"

"I told them about the adjustments we've had to make this past year. I'm hoping you'll be on board." He looked directly at me when he said this. This is The Curse of the Oldest Kid: giving permission to a parent who has already made up his mind.

"You sent a letter without our agreeing to it," I scolded.

"I did it on a whim."

"What about your job?"

"I'll work it out."

"But what if—what if they pick us?"

"There will probably be hundreds of families to choose from."

"But what if they like us?"

"Then we'll be on television."

"Doing what?"

"That's what we'll find out this Saturday."

"I hope we get to do it," Rebecca Lynn said. "My friends will think I'm cool."

*******************************************

"I want to be on television," Rebecca Lynn said from the back seat.

I gritted my teeth. "You've said that, like, a hundred freaking times today."

"So?"

"So, you sound like a broken record."

I did my best to ignore my annoying sister while Libby's texts kept me company on the drive to Charlotte.

Five hours later, we pulled into a parking garage. Dad grabbed the little white ticket. After parking, he said, "The letter says no cell phones allowed, Brooke, so leave it in the car." I tucked it in the front console. We walked out of the garage and onto a sidewalk toward a tall glass and metal building.

"Fifth floor," Dad said, holding the letter in his hand as we walked through a marble lobby. We stepped into the elevator. I pressed the number five.

"Do you think I'm dressed alright?" Rebecca Lynn asked.

"We don't even know why we're here," I told her. "Who knows if we're dressed right or not?"

I knew my face was pulled into a sneer, and Dad glared at me.

"What?" I asked, putting on my regular old face again.

The little bell rang, the elevator doors opened, and my first wish was that I'd snuck in my camera.

Under the flickering fluorescent lights was utter chaos. Mobs of people covered every inch of pale blue carpet or faded couches or folding chairs; other families, moms and dads and sons and daughters. One family was dressed identically, all four members wearing green and white striped shirts with freshly ironed khaki pants. Another family dressed like they were headed to a funeral, head to toe in all black, including their shoes. Still another looked like they belonged in a Harley commercial, the youngest boy with a Mohawk and his older sister donning at least four tattoos, none of them as pretty as the panther on my lower back.

I wore jeans, a pair of high-heeled black boots, a black and white top, and a bunch of chunky bracelets. Dad wanted me to pull my eyebrow ring out and get rid of the pink stripes in my hair, but I'd fought him on it. If it was true families they wanted, then I was going to be honest about my fashion choices. As would be expected, Rebecca Lynn wore a plain blue dress with tights and her hair was pulled back in a headband, and Dad donned a tan collared shirt and a pair of brown corduroys.

Compared to these other people, we were straight out of a JCPenney ad.

I straightened my spine, threw my shoulders back, and raked my fingers through my hair. For just a moment I felt the twinge of competition.

Then I snapped out of it. I didn't care about any of this. I should have been sitting in one of those relaxing massage chairs at Happy Nails with my feet soaking in paraffin.

A young black woman wearing a headset, complete with tiny microphone against her mouth like a hip-hop star, came up to us.

"You all here for the audition?"

"Audition?" I asked. "I thought this was an interview."

"Oh," the woman said. "We just call it an audition so it feels, you know, like Hollywood."

"Hollywood," Rebecca Lynn cooed.

Dad said, "Last name's Decker. Tim, Brooke, and Rebecca Lynn."

"Great," the woman said, checking off her list. "Room three. They'll call you for your aud--interview—in a little bit."

She spoke into her headset as she zipped away.

Dad grabbed Rebecca Lynn's hand and I followed behind as we worked our way through the horde of reality TV wannabes. Another family had just left the pea-green couch in the corner. We took their place. The smell of must rose up.

"What's that boy doing?" Rebecca Lynn asked, pointing across the room.

The boy, no older than five, was trying unsuccessfully to do an imitation of a robot. His body remained stiff as his arms and legs moved spastically. His parents egged him on, clapping each time he made a strange beeping noise.

"Maybe he's having seizures," I said.

"He's just being silly," Dad said.

"Are we supposed to act silly?" Rebecca Lynn asked.

Dad shook his head. "Absolutely not."

I was about to ask Dad for the umpteenth time what in heaven's name would make him want to do this—my dad, the NC State graduate; the boring engineer; the weekend golfer; the man who owned more Dockers than jeans—when the gal with the headset called out, "Decker!"

As we stood up, Dad grabbed my wrist, squeezing it a little too tightly. His upper lip was sweating. "Please, Brooke, make me proud."

"Dad," I said, following him into the room, "you're freaking me out."

But Dad didn't respond. Two bright lights shone on us as a skinny man with a scruffy graying goatee stuck a camera in our faces, and the door closed behind us.